2018 Annual Report of JIC : Company Review & Finanical Highlights
2019-08-23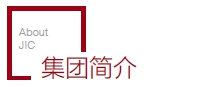 Established in 2004, China Jianyin Investment Ltd. ("JIC" or "the Group") is an integrated investment group. JIC upholds the mission of driving technological progress, promoting industrial upgrade, strengthening national cultural prowess, contributing to the consumption upgrading and improving the well-beings of the general public. While committed to creating long-term and sustainable returns for the shareholders, JIC is keen on fulfilling corporate social responsibilities as one of the SOEs.
A comprehensive investment system together with an advanced investment mode has guaranteed JIC to hold the momentum of growth and to lay out businesses across the world during the Chinese economic transformation. The financial services, industrial manufacturing, culture, consumption and information technologies are among the sectors to which JIC attaches great importance.
By the end of 2018, the consolidated assets of JIC amounted to RMB160.012 billion. The number of employees was over 14,000 around the world, and more than 120 branches were established throughout China mainland, Hong Kong SAR and overseas areas.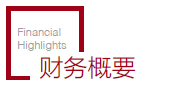 In 2018, China Jianyin Investment Ltd's operating income totaled RMB10.595 billion. The consolidated net profit was RMB4.688 billion, of which the net profit attributable to the parent company totaled to RMB4.344 billion.
At the end of 2018, JIC's total consolidated assets amounted to RMB160.012 billion, a year-on-year increase of 4.29%. The consolidated net assets reached RMB81.187 billion, a year-on-year increase of 3.93%, of which RMB79.142 billion belonged to the owner's equity of the parent company.